---
Reliable Gate Repair Los Angeles by EM Garage Doors
EM Garage Doors in Los Angeles is a company that specializes in repairing and servicing garage doors. For over ten years, they've provided their customers with the finest garage doors and gate hardware. We have skilled personnel who all work together to provide high-quality services to their clients.
---
Call And Entrust Your Gate Problems To Us To Fix
---
---
---
---
Gate Repair Services for Various Gate Types
---
Welcome to the EM Garage Doors, the city's leading provider of dependable gate repair work. EM Garage Doors is dedicated to providing reliable gate repair in Los Angeles, including intercom restoration and installation. We are repair specialists and take pride in providing excellent customer service. Our main goal is to secure homes in Los Angeles so our customers can have peace of mind.
For a variety of gate types, Gate Repair Services provides repairs. EM Garage Doors specializes in comprehensive gate repair in Los Angeles. Looking for gate repair in Los Angeles? We can help! Our specialist technicians can fix any problem you may have with accuracy.
| Gate Types | Services |
| --- | --- |
| Custom Wood Gate | Repair, installation, customization |
| Iron Gate | Repair, installation, welding |
| Wrought Iron Gate | Repair, installation, welding |
| Contemporary Gate | Repair, installation, customization |
| Pedestrian Gate | Repair, installation, customization |
| Aluminum Gate | Repair, installation, customization |
| Security Gate | Repair, installation, and access control systems |
| Stainless Steel Gate | Repair, installation, customization |
Gate Automation Systems and Accessories
EM Garage Doors offers automatic gate repair services that ensure your gates work well and last long. It collaborates with reputable brands such as Door King, Viking, and Eagle to provide quality solutions for your repair requirements. If your gate's remote control or transmitter malfunctions, their experts may identify and resolve the problem quickly and effectively. They can also provide you with a gate keypad system for those who do not feel comfortable using their remote control.
Comprehensive Approach to Gate Repair
When considering gate repair, it is critical to evaluate the entire gate. Repairing a damaged gate depends on the damage's degree and the materials used to construct the gate. Repairing a damaged gate necessitates the repair or replacement of broken parts. Repairing a gate necessitates determining whether the damage is minor or significant. If the damage is minor, the gate should be repaired or replaced. If the damage is significant, the whole gate must be replaced.

Our group takes a holistic approach to gate repair to ensure proper and safe operation. We address immediate repairs and evaluate the entire system for potential problems. This approach provides long-term solutions and avoids future problems.
Our knowledgeable technicians can assist you with garage door opener repairs or gate and automation system installations. We take pride in providing excellent service, aiming beyond what is acceptable. Please let us know if you require any gate repairs in Los Angeles and Southern California.
Trusted Brands and Partnerships
EM-Garages provides the most dependable service for reliable gate repair in Los Angeles. We collaborate with reputable suppliers to offer professional and hassle-free solutions. We collaborate with well-known manufacturers committed to excellence and customer satisfaction. We deliver top-notch repair solutions built to last, even if they require weekend restoration.
A garage door opener is a device to open and close garage doors. Because of its convenience, it has become a valuable part of every home with a garage. This local Los Angeles gate repair business can provide gate sensor and cable services to ensure that your sensors and cables are in good working order and functioning as they should.
Our Complete Gate Repair Process
We perform gate repairs using high-quality materials like Lathion Classic wood and carbide.
The first step in resolving the issue with your driveway gate is thoroughly examining the system.
When employing the most advanced techniques and tools, quick and careful maintenance and repair work may be done.
Test the gate system to ensure that the security system operates properly and efficiently.
Keeping it updated should be straightforward for the manufacturer. Make sure you have the most recent version installed before deciding on an upgrade. If you've already upgraded, make sure you've applied the most recent update.
EM Garage Doors has been dedicated to its clients in the greater Los Angeles area for ten years. We have served hundreds of consumers and constructed a reputation for dependable gate repair in the Los Angeles area. For residential and commercial applications, our team can complete the task right. Please trust us for your electric gate repairs - check out our Yelp reviews of satisfied customers in the greater Los Angeles area.
Finding dependable gate companies in the greater Los Angeles region might be challenging. Still, our team is here to provide exceptional service and ensure that your automated entrance gates, including your garage, operate correctly.
24/7 Emergency Gate Repairs
EM Garage Doors is a company that offers dependable and affordable 24/7 emergency gate repair in Los Angeles. Our certified technicians respond quickly to safeguard your property at EM Garage Doors.
Whether it's a swing gate or a sliding gate, our experts can handle any issue, such as rust, noise, or bending. Schedule your estimate today for proper gate operation with our environmentally friendly garage door expertise.
If your gate isn't working, EM Garage Doors can assist you. They have a team of specialists who can fix any problem with your gate, whether a broken motor or access system. You shouldn't worry about your gate not working since EM Garage Doors will do an excellent job of getting it up and running quickly and effortlessly.
How to Get a Gate Repair Service?
| | |
| --- | --- |
| 1. Online Request | Fill out the online request form with your contact information, gate repair requirements, and other necessary information. |
| 2. Call our Hotline | Call our hotline and speak with one of our representatives, who will gather the required information and assist you with your gate repair. |
Expert Gate Repair Technicians
At EM Garage Doors, all our knowledgeable gate repair specialists, such as Terry Smerling, are part of our expert team, certified to handle bespoke wood, iron, and contemporary gates. They're well-trained for various projects and can diagnose and remedy any issues.
A part has to be repaired, and they will ensure it is delivered on time and the following day to complete the repair. They also specialize in providing successful repairs for the electrical opening system, prioritizing safety, and using essential items and accessories.
FAQ
Q: What types of gates does EM Garage Doors repair?
EM Garage Doors provides a variety of gates, including custom wood, iron, wrought iron, modern, pedestrian, aluminum, security, and stainless steel.
Q: What gate automation systems and accessories do EM Garage Doors work with?
EM Garage Doors is an expert in repairing and installing gate automation. They repair motors, remote controls, photo eyes, circuit boards, and other systems. They also deal with metal fabrication, welding, and hinges.
Q: Which brands does EM Garage Doors collaborate with?
EM Garage Doors partners with trustworthy companies like All-O-Matic, Door King, Viking, Eagle, Miracle, DoorBird, Chamberlain Elite, FAAC, Liftmaster, Mighty Mule, Ramset, and Holovision.
Q: How many customers have EM Garage Doors served?
A: Since 2013, EM Garage Doors has served hundreds of clients in Southern California.
Q: What approach does EM Garage Doors take to gate repair?
EM Garage Doors is fantastic at fixing gates in Los Angeles. They have a well-planned process that ensures everything runs smoothly and is safe. Caretakers are meticulous and meticulous in their attention to detail.
---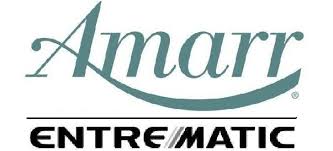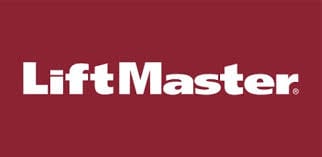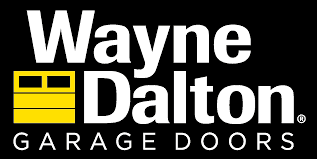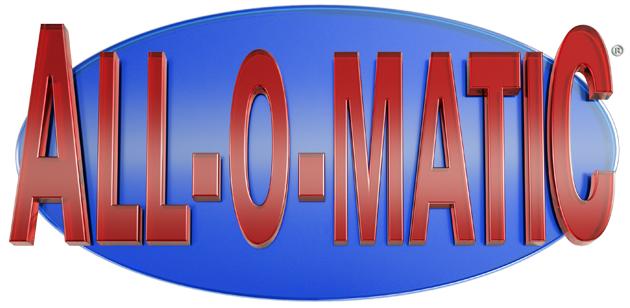 Call 818-919-0785, your complete satisfaction is our goal
---
Don't Wait - Schedule Your Garage Door Repair Now!
---
Comprehensive Garage Door Repair and Maintenance Solutions!
---
---