---
Top-Quality Garage Door Repairs in Chatsworth, CA by EM Garage Doors
---
Your One-Stop Solution for Garage Door Repairs!
---
---
---
---
Expert Garage Door Repair Services in Chatsworth, California
Welcome to EM Garage Doors, your leading provider of expert garage door repair in Chatsworth. We have experience and are committed to meeting our customers' expectations. We ensure that your garage doors operate correctly.
EM Garage Doors has a group of professionals who can handle your garage door repair needs. Our technicians are skilled and have the necessary tools and parts to fix your door in one visit. You can expect quick and reliable service from us.
Fast and Reliable Garage Door Repair Services
We understand the value of your garage doors, so we provide quick and efficient services in Chatsworth. If your garage doors are not functioning correctly, don't despair. We have a team of specialists available to assist you. They can quickly resolve any garage door issue you have. They'll ensure that your garage doors function correctly at all times.
If you choose EM Garage Doors, you can be confident that we will have all the necessary parts and tools to finish the task in one trip. We recognize that multiple visits can be inconvenient, so we reduce the level of disruption.
Emergency Garage Door Services in California
EM Garage Doors offers round-the-clock emergency garage door repair services in Chatsworth. Our qualified experts are prepared for any difficulty and willing to offer fast high-quality service. Whether it's a malfunctioning opener, a jammed spring, or a damaged track, we have the knowledge and experience to repair it.
When you call for emergency garage door repairs in Chatsworth, you can be sure that we will arrive promptly. We offer garage door repair services in and around Chatsworth and nearby areas. Because a working garage door is essential for your safety and satisfaction, we provide same-day service to our customers.
Comprehensive Garage Door Repairs and Replacements
EM Garage Doors in Chatsworth has a team of repair specialists who can handle garage door issues, replacements, adjustments, and installations. They understand that a broken garage door can frustrate and pose security hazards. They also give solutions for keeping your garage door in good working order.
Our specialists at EM Garage Doors have the knowledge and skills to diagnose and treat a variety of garage door concerns. We have the tools to repair it if it's a broken torsion spring, a faulty sensor, a damaged cable, or a malfunctioning opener. Following that, we will ensure that your door will operate properly and securely.
Our Garage Door Repair Services
Our Garage Door Replacement Services

Spring replacement
Cable repair
Opener troubleshooting
Sensor adjustment

New door installation
Track replacement
Sensor installation
Opener upgrade
Trust the Experts for Your Garage Door Needs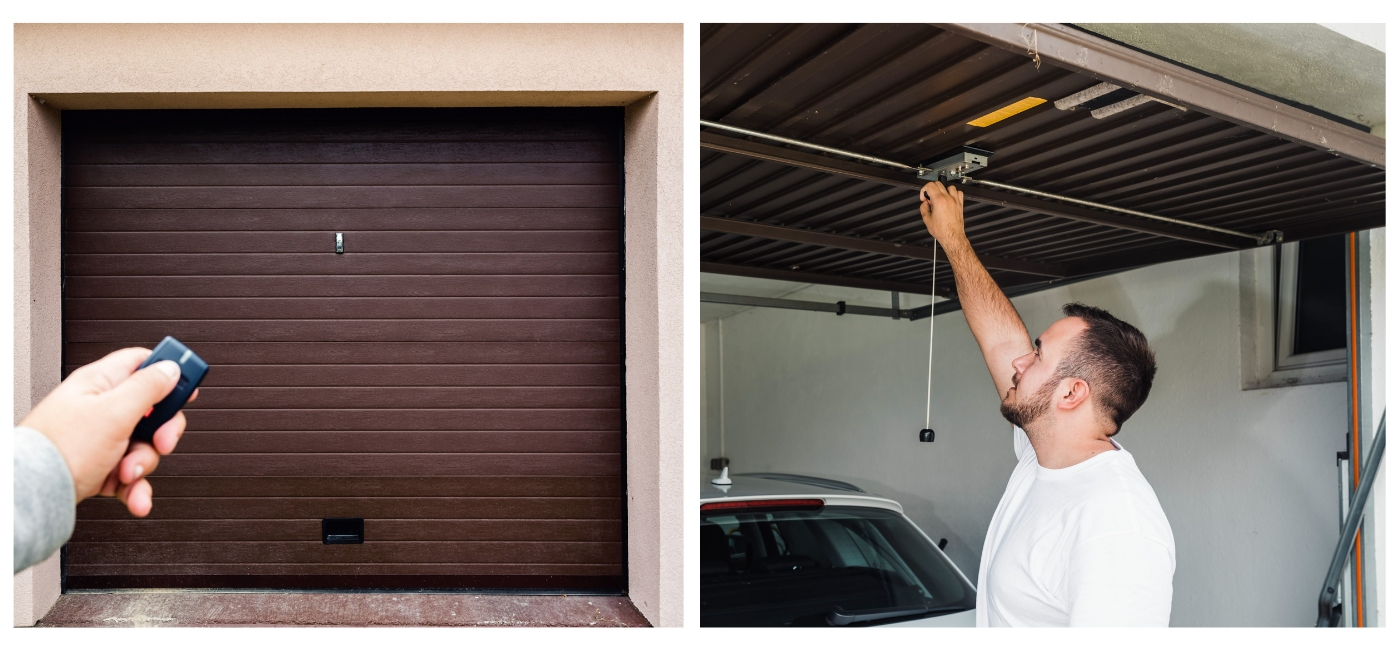 If you want your door to be as safe as possible, don't settle for anything less than the best. Trust the EM Garage Door Repair specialists to handle your repair, replacement, and installation needs. If you're looking for garage door repair in Chatsworth, our crew is here to assist you. We'll do our best to provide excellent customer service using high-quality equipment and materials so that you're satisfied with the results.
Are you searching for garage door repair services in Chatsworth? Look no further than EM Garage Doors! Our service is dependable and comprehensive. Please contact us today to make an appointment and experience our skills. We can respond to your garage door difficulties and ensure that your business and home are functional and secure.
Regular Maintenance for Optimal Performance
To keep your garage doors running efficiently in Chatsworth, don't wait for problems to occur. Trust our team of experts at EM Garage Doors, who provide high-quality maintenance and perform consistent adjustments.
Our experts can examine and repair your garage door. They have the necessary tools and equipment to complete it. They check and fine-tune all components, oil them, and apply screws to keep them from being damaged in the future.
Why Choose Our Replacement and Installation Services?
1. Expertise: Our technicians have extensive experience in replacing windows and door sections, ensuring a seamless and hassle-free process.
2. Quality Products: We only work with trusted manufacturers to provide you with top-quality windows and door sections that are built to last.
3. Professional Installation: Our team takes pride in their workmanship and ensures that every window and door section is installed correctly for optimal performance.
4. Customization Options: We offer a variety of styles, materials, and finishes to choose from, allowing you to personalize your garage to match your preferences.
Enhance Your Garage with Our Services in Chatsworth, CA
EM Garage Doors can assist with garage door repairs, from replacing a window to installing a new one. Their team of professionals has the knowledge and resources necessary to get the job done right. Trust them with your garage door repair needs.
At EM Garage Doors, we know that windows and doors are essential for your garage. They affect how it looks and how it works. We promise to replace or install them well with high-quality parts. Contact us today to schedule a consultation and explore the possibilities to improve your garage in Chatsworth.
Why Choose Us for Torsion Spring Services
Highly trained and experienced technicians
Prompt and efficient service
Use of top-quality tools and materials
Compliance with industry standards and safety regulations
Clear and transparent communication
Excellent customer service
Replacements and Installations for Various Garage Doors
If you're looking for a new garage door or need repairs, EM Garage Door Repair can help. We provide reasonably priced and dependable services in Chatsworth. We are well-versed in the importance of having functional and safe garage doors, so we offer several options to meet your needs. Locate a garage door repair in Chatsworth that can provide free price quotes.
With our expertise in the industry, we can manage any garage door replacement or installation. If you need a garage door, we can assist. We do roller doors, sectional doors, and custom styles as well. Our team is skilled and knowledgeable.
Dependable Garage Door Repairs in Chatsworth
You should rely on EM Garage Doors when repairing your garage doors in Chatsworth. They're specialists who will ensure you receive high-quality services in Los Angeles.
Garage door repairs by expert technicians from EM Garage Doors are available in Chatsworth. With a toolbox and replacement parts, they can complete the job swiftly. The team has the skills to address repairs, replacements, installations, and adjustments for your garage doors.
Frequently Asked Questions
What services does Expert Garage Door Repair Chatsworth offer?
We offer fast and reliable garage door repair and installation services in Chatsworth. At EM Garage Doors, our experts help fix, change, set up, and alter garage doors. We can help with sensors, tracks, cables, springs, door operation, and openers. We also provide emergency garage door services if you need a quick garage door repair.
Do you carry top brands for garage door repairs?
We carry top brands like Genie, Chamberlain, Liftmaster, Marantec, and Sears for your garage door repair needs in Chatsworth. We ensure that our customers receive quality products for their repairs or replacements.
How quickly can you provide garage door repair services?
We offer same-day service to promptly address your garage door repair needs with a garage door opener. Our qualified technicians arrive with the necessary tools and parts to complete the job in one trip with our licensed contractor.
Why is regular maintenance necessary for garage doors?
Regular maintenance is crucial to keeping your garage door functional and safe. For the best garage door performance, we advise routine maintenance and adjustments. This will also prevent future issues and the need for quick repairs.
Call 818-919-0785, your complete satisfaction is our goal
---
Don't Wait - Schedule Your Garage Door Repair Now!
---
Comprehensive Garage Door Repair and Maintenance Solutions!
---
---