---
Reliable Garage Door Repair Services in Ventura by EM Garage Doors
---
Professional Garage Door Repair Specialists at Your Service!
---
---
---
Locally Owned Garage Door Repair Company in Ventura County
We take pride in being a locally-owned garage door repair company serving Ventura County. We've been dedicated to exceptional service and personalized attention since we opened our doors. Whether you are a residential or commercial customer, we are here to meet all your garage door repair work needs.
Your garage door must be in good working order for your safety and the convenience of your home. We have skilled technicians that can deal with any garage door problem. These specialists are trained and equipped with the appropriate knowledge to complete the task. We can quickly diagnose and repair issues like broken springs or malfunctioning openers.
Why Choose EM Garage Doors?
Expertise: With years of experience in the industry, we have developed a deep understanding of garage door systems and their intricacies. Our expertise allows us to tackle even the most complex repair tasks with ease.
Quality Service: We believe in delivering the best service to our clients. Our technicians strive for complete client satisfaction by providing top-quality repairs and installations.
Wide Selection: When it comes to garage door installation, we offer a variety of designs to choose from. Whether you prefer a classic style or a modern aesthetic, we have options to suit every preference.
Positive Reviews: The satisfaction of our customers speaks for itself. We have received numerous positive reviews from clients who appreciate our quick response, attention to detail, and reliable workmanship.
Highly Trained and Certified Technicians
At EM Garage Doors, we are dedicated to providing professional garage door repair in Ventura, CA. Our team is made up of highly skilled and knowledgeable technicians who can address any garage door problem and provide high-quality garage door services. Whether your door has a broken spring, an opener that isn't functioning correctly, or a broken panel, we can fix it and ensure that it stays in good shape for a long time.
We understand that offering high-quality service at a fair price is critical to our customers. That's why we provide continual training programs for our employees to keep them updated on industry standards. As a local business, EM Garage Doors understands the importance of having a functioning garage door in Ventura, CA. This ensures they are up to date with the latest industry standards and repair work techniques.
Why Choose Us for Professional Garage Door Repair Ventura
Highly trained and certified technicians
Prompt and reliable service
Honest recommendations and upfront pricing
Exceptional customer service
Same-Day Garage Door Repairs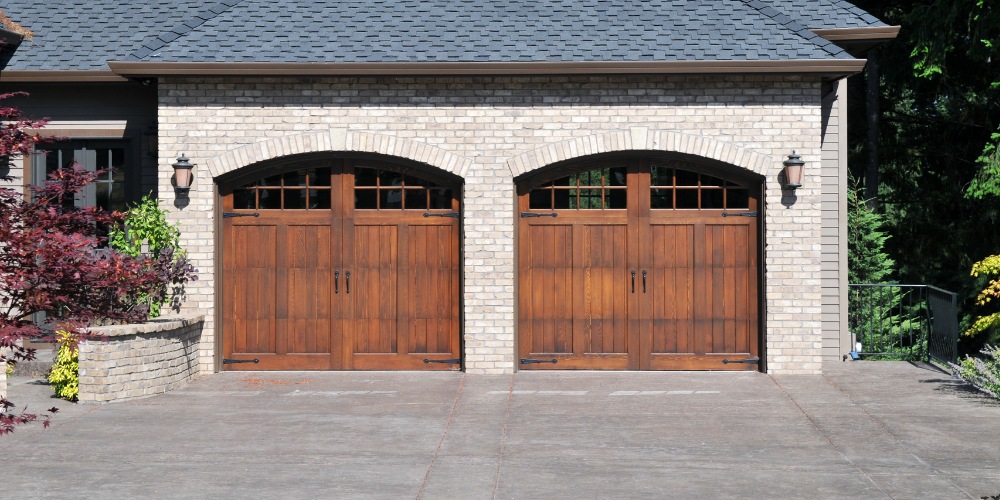 When a garage door breaks down, it can destroy your schedule and safety. At EM Garage Doors, we're aware of the problem. We provide solutions for garage doors that are no longer working or have unsightly cosmetic flaws. We pour our heart and soul into providing same-day garage door repairs in Ventura. With our wonderful and fast service, you can fix your garage door swiftly and efficiently.
Our skilled technicians have the skills and expertise necessary to deal with any garage door problem, including opener repair. If there's anything wrong with your garage door, we can assist in resolving the issue. We're experts at repairing broken springs, openers, and tracks. We can quickly and effectively identify and resolve the problem.
Garage Door Installation with a Variety of Designs
Are you looking for a garage door installation in Ventura? EM Garage Doors has a broad selection of designs to match your needs. Whether you prefer classic or modern styles, we have the appropriate door to increase your home's curb appeal.
Our professional craftspeople will assist you in selecting the ideal garage door from various styles. We have something for everyone, from classic raised panel doors to modern glass panel options. We will ensure that your new garage door complements the overall look of your home.
In addition to various designs, we also provide professional installation services. Our skilled technicians have decades of experience and will ensure your new door is installed precisely and safely. We know that an appropriately installed garage door is critical for its durability and performance.
Best Service for Complete Client Satisfaction
At EM Garage Doors, we strive to provide excellence in our services and ensure our customers are delighted. Our skilled and certified technicians provide high-quality garage door repair in Ventura and demonstrate professionalism and efficiency. Whether it's your residential or commercial garage door problem, we have the expertise and resources to provide you with the best solution.
We specialize in residential door and garage repair and provide numerous services to meet your specific requirements, including commercial doors. Our installation services include a variety of designs to help customize your home. We also sell a variety of garage door openers - screw-drive, chain-drive, and belt-drive. With regular maintenance, your garage door will last long and perform well.
Expertise in Garage Door Repair in Ventura
If you need garage door repair in Ventura, trust EM Garage Doors. With our years of experience, we are the best experts in dealing with any garage door issues. We strive to provide our clients with high-quality service.
EM Garage Doors takes pride in offering quick and dependable garage door repairs. We have expertise in garage door repair in Ventura, including repairing or replacing garage door springs, specifically torsion springs. Our technicians are always available to help you with any repairs you may need, from minor repairs to major ones. We're here to assist you in your time of need.
Why Choose Us?
Highly trained and certified technicians
Same-day garage door repairs
Affordable pricing options
Wide selection of garage door designs
Different styles of garage door openers
Positive customer reviews
Are you looking for garage door repair services in Ventura? EM Garage Doors provides reliable, professional, and affordable solutions. Choose us for expert assistance. Trust our unmatched expertise for complete client satisfaction.
Choose EM Garage Doors for Your Garage Door Needs
There is no better option than EM Garage Door for expert garage door repair in Ventura. As a locally owned business serving Ventura County, we take pride in providing exceptional garage door repair services. EM Garage Doors has knowledgeable and dedicated technicians available to assist you in completing any garage issue quickly and consistently.
---
Call 818-919-0785, your complete satisfaction is our goal
---
Don't Wait - Schedule Your Garage Door Repair Now!
---
Comprehensive Garage Door Repair and Maintenance Solutions!
---
---