---
Quality & Security Guaranteed: Gate Installation Los Angeles, California, United States
Welcome to EM-Garage Doors, your dependable partner for expert garage door installation services in Los Angeles. At our company, we know that providing high-quality safety for your home is essential. As a result, we also provide outstanding gate installation in Los Angeles to meet your needs. Whether you want to improve the security of your house or add a little sophistication to your home, our team of specialists is there to assist you.
With our diverse range of services, including installing automated gates, we can ensure that your home is secure and convenient to access.
---
You pick the style, we will take care of the rest
---
---
---
---
Enhance Your Property's Security with Reliable Gate Installation
---
Regarding property security, rely on EM Garage Doors for expert gate installation in Los Angeles. Looking for help to install safe gates in Los Angeles? Our specialists know just how necessary proper installation is for security. Whether it's residential or commercial installation, we've got you covered. Rely on us to elevate your property's security with our knowledge.

EM Garage Doors offers dependable and customized gate installation solutions. We understand the uniqueness of each property and work closely with our clients to ensure a perfect match with their requirements. Are you seeking automated gate services in Los Angeles? We are specialists and experts, ensuring quick and thorough service.

Through superior products and expertise, EM Garage Doors provides the best gate installation services. We only utilize high-quality materials and cutting-edge methods to guarantee dependability. Our gates are constructed on a sturdy metal frame to keep them straight and true. A heavy-duty sealant is used to protect them from the elements. Put faith in us to safeguard your property.
Areas We Serve
Santa Monica
Venice
Malibu
Beverly Hills
Brentwood
Bel Air
Custom Gate Installation for Personalized Style and Functionality
If you're looking for a new entry gate in Los Angeles, we can help. We have a variety of gate styles available, all of which are highly durable and look great. Each gate is installed on a solid steel structure to prevent it from twisting or warping, ensuring long-lasting dependability.

We understand that affordability is a factor to consider for our valued customers. That's why we aim to provide high-quality and cost-effective gate installation services. We not only focus on quality and cost-effectiveness, but we also offer alternatives that match your tastes and sensibilities.
Personalized Design and Expert Craftsmanship
Choose EM Garage Doors for personalized design and expert craftsmanship. Our experienced contractors prioritize attention to detail and clear communication with clients. We collaborate closely with you from the consultation to the final installation to ensure your vision is brought to life.
Benefits of Custom Gate Installation
Materials
Styles
Personalized design and style
Plexiglass
Iron
Enhanced functionality
Sheet metal
Durability and long-lasting performance
Top-Notch Quality and Durability in Gate Installation
Installing a residential property gate is a straightforward process that a single person can complete. It can even be accomplished by the do-it-yourself experts.
Install a commercial gate at your site.
Our Gate Installation Services Include:
Areas We Serve:

Residential gate installation
Commercial gate installation
Automated gate installation

Santa Monica
Venice
Malibu
Beverly Hills
Brentwood
Bel Air
Customize Your Gate Installation
We can create custom gates that meet your needs and tastes with our bespoke gate installation services. Professional gate installation services aid security in Los Angeles. You may choose from various materials, such as plexiglass for a see-through appearance, metal for an industrial look, or iron for a classic style. We have the knowledge to lead you from design to the installation of your customized security gate with the premium protection and aesthetic you desire for your home.

EM Garage Doors provides high-quality automatic gate installation and scheduling services in Los Angeles. We have several options to choose from. We prioritize providing excellent customer service by ensuring each gate we supply, gates that meet high industry standards. Contact our experts today to learn more about our gate installation services or to schedule a consultation with our experts.
Gate Installation Services Provides Expert Gate Installation And Repair Services Throughout Los Angeles And The Surrounding Areas
Are you looking for gate installation companies in Los Angeles County and the surrounding areas? EM Garage Doors has got you covered. We have a team of specialists who provide high-quality security solutions for homes of various sizes, with a wide range of affordable gate choices, including garage door openers. We specialize in adding charm, privacy, and protection to your property. We serve Santa Monica, Venice, Malibu, Beverly Hills, Brentwood, and Bel Air!

We prioritize longevity, functionality, and gate security for gate installation in Los Angeles, CA. We mount our gates on a robust steel frame, guaranteeing we don't twist or warp over time. We provide Los Angeles, CA, with quality entrance gate installation and repair companies. We add an extra sealant layer to our doors to protect them from weather conditions. The benefits of these gates are numerous and long-lasting. West Coast Gate, a professional gate installation and repair service, has served the Los Angeles area for over ten years.
With our custom gate installations and gate repair services, we offer our customers the ultimate in security gate systems. West Coast Gates is recognized for its white glove customer care and custom gate installation and repair services. We're the top experts you need regarding your gate installation and repair services in Los Angeles and nearby areas.
Expert Gate Installation Contractors for Peace of Mind
EM Garage Doors provides expert gate installation services in Los Angeles. We provide a thorough and careful installation process for your protection.
Look no further! We have skilled craftsmen who have years of experience in the field. We're dedicated to creating top-notch installations that meet or exceed your expectations.
If you need high-quality door security for your home or company in Los Angeles, we can assist you. We're well-versed in gate installation, including different procedures, materials, and designs. We generate unique solutions based on your requirements by developing programs with the following terminology.
Our Gate Installers are knowledgeable and provide excellent customer service. We'll work with you throughout the process, meeting all your objectives.
We've got you covered if you're looking for a trustworthy gate installation service in Los Angeles. We pay close attention to detail to guarantee you get the highest quality security possible.
Looking for quality gate installation services in Los Angeles? Look no further! We offer custom gate installation to meet your needs. We also provide entry gate installation, repair, and maintenance. Need a gate opener installed? We've got you covered there too!
FAQ
Q: What types of entry gates do you offer?
A: We provide a variety of entry gates, including ones made from steel frames, plexiglass, metal sheets, and wrought iron, for custom installations.
Q: Are the gates resistant to the elements?
A: Our company's gate is treated with a heavy-duty sealant to endure the elements and ensure durability.
Q: Where do you offer your gate installation services?
If you live in Los Angeles, we can assist you in installing a gate. Our services are in Santa Monica, Venice, Malibu, Beverly Hills, Brentwood, and Bel Air.
Q: Do you provide custom gate installation?
Expert gate installation services are available in Los Angeles to provide safety for your home. Custom gate installation services are available to create one-of-a-kind styles and improve functionality. Yes, you can have it all with us!
Q: Do you use expert gate installation contractors?
A: If you're looking for high-quality gate installation services in Los Angeles, look no further than our team of professionals! Our specialists are highly skilled and knowledgeable professionals dedicated to providing high-quality results to guarantee total peace of reference for all our clients.
---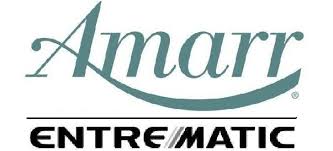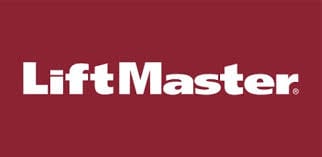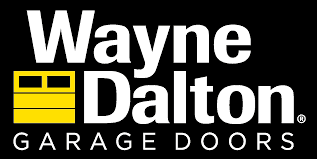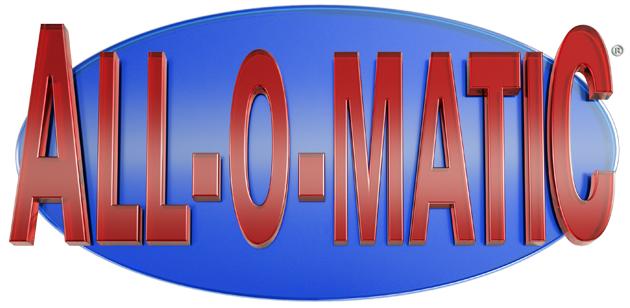 Call 818-919-0785, your complete satisfaction is our goal
---
Don't Wait - Schedule Your Garage Door Repair Now!
---
Comprehensive Garage Door Repair and Maintenance Solutions!
---
---