---
Expert Broken Garage Door Cable Repair Los Angeles by EM Garage Doors
To get expert garage door cable repair in Los Angeles, EM Garage Doors is the name to trust. Whether the damaged garage door, malfunctioning garage door opener, or problematic garage door spring, we have the appropriate tools and a team of skilled professionals to help you.
Our specialist technicians are well-trained to handle various problems, from replacing worn-out cables and rollers to installing a new garage door for EM Garage Doors. With EM Garage Doors, you can be assured that your garage door will be in the hands of knowledgeable professionals who prioritize security and effectiveness. We're dedicated to providing the finest services for your Los Angeles, CA, garage door needs.
---
Book Your Service Call, We'll Fix That Cable
---
---
---
---
Your Trusted Solution for a Smooth-Running Door
---
We know the frustration of a garage door opener cable malfunctioning at EM Garage Doors. As a result, we've made it our mission to be your one-stop shop for smoothly running doors in Los Angeles. Our team of skilled technicians is highly qualified and well-versed in all aspects of the garage door cable repair process.
We only utilize high-quality cables to guarantee that our garage cables will last long and function properly. Not only do we provide top-notch garage door cable repair service, but we also offer a wide range of other garage door services, including installation, maintenance, and repair. When you hire EM Garage Door Repair to handle your cable repairs, you can be confident that you are getting the best service in Los Angeles.
The Importance of Garage Door Cable Repair and Replacement
Your garage door has a critical role in your property's security and functionality. Your garage door cable is essential and should be noticed among the many parts. Understanding the significance of garage door cable repair and replacement can help prevent potentially hazardous conditions and expensive harm.
Safety First: Garage door cables are responsible for bearing the door's weight. Damaged or worn-out cables can lead to sudden and dangerous door malfunctions, posing a significant safety risk to you and your family.
Extended Door Lifespan: Timely cable repair and replacement can extend the overall lifespan of your garage door, saving you money in the long run by avoiding the need for a complete door replacement.
Smooth Operation: Well-maintained cables ensure your garage door opens and closes smoothly, reducing noise and wear on other components, such as the opener and rollers.
Why Choose EM Garage Doors for Garage Door Cable Repair in Los Angeles?
Choosing the right service provider is crucial for your garage door cable repair needs in Los Angeles. At EM Garage Doors, we stand out from the competition in several ways:
Professionalism: Our team of technicians is highly trained, professional, and committed to delivering outstanding customer service. We treat your garage door as our own, ensuring precision and care in every repair or replacement.
Reliability: We understand garage door issues can happen anytime, so we offer 24/7 availability and prompt responses. Whether you need emergency cable repair or routine maintenance, you can count on us to be there when you need us.
Competitive Prices: Quality service should be affordable, so we offer competitive prices for our garage door cable repair and replacement services. We are committed to providing exceptional value for our customers without compromising on the quality of our work.
Licensed and Experienced Technicians at EM Garage Doors
We understand the value of utilizing competent professionals to repair your cable garage door. Our team is made up of qualified and experienced technicians who are dedicated to providing long-term solutions. With years of expertise in the cable industry, our technicians have the knowledge and experience to diagnose and treat any problems with your garage doors properly.
We maintain a high level of safety and follow industry standards to guarantee that your garage door operates appropriately and securely. Our staff receives frequent training to keep up with the most recent advancements in garage door technology, allowing us to provide dependable solutions to all your door cable repair requirements.
Signs Your Garage Door Cables Need Attention
Knowing when your garage door cables require repair or replacement is crucial for maintaining the safety and functionality of your garage door system. Here are some signs to look out for:
Visible Damage: Inspect the cables for visible signs of wear and tear, such as fraying, rust, or broken strands. If you notice any of these issues, it's a clear indicator that the cables need attention.
Uneven Movement: If your garage door starts moving unevenly or becomes lopsided when opening or closing, it could be due to cable problems. Damaged cables can cause one side of the door to lift or lower more quickly than the other.
Slack or Loose Cables: Cables should be taut and adequately tensioned. If you notice slack or loose cables, they may have become dislodged or lost tension, requiring adjustment or replacement.
Loud Noises: Unusual noises, such as grinding, scraping, or popping when operating your garage door, can indicate cable issues. These noises often occur when damaged cables rub against other parts of the door system.
Trust Us for All Your Garage Door Needs in Los Angeles
In Los Angeles, trust our professional team to handle your needs. Whatever kind of repair you need, whether cable repair, spring replacement, or any other service, our team will be here to help. We understand that a faulty garage may disrupt your life and jeopardize the security of your home. We offer quick and reliable service to get your door open again.
Services
Benefits
Expert garage door cable repair
- Ensures safety and functionality
- Extends the lifespan of your garage door
24/7 availability
- Rapid response to emergency repair needs
- Minimal downtime for your garage door
Competitive prices
- Affordable options for all budgets
- No compromise on quality
Licensed and experienced technicians
- Reliable and professional service
- Peace of mind knowing experts are handling your repair
Los Angeles' Top Choice for Cost-Effective Garage Door Cable Repair
To get affordable garage door repair in Los Angeles, EM Garage Door is the top option for many residents. We understand how a properly operating garage door affects your daily routine and budget. For your convenience, we manufacture inexpensive products that do not sacrifice quality.
Our skilled technicians are committed to providing high-quality results while remaining affordable. Everyone who needs access to dependable and affordable garage door repair services deserves it. With our competitive and transparent pricing, you can be confident you're getting the best value for your money.
Ensuring Safe and Reliable Garage Door Operation in LA
For garage door cable repair, prioritizing safety and dependability is critical. Ignoring damaged or frayed cables may necessitate time delays and increased safety hazards. Regular inspection and professional repairs are needed to keep your garage door in good working order and protect your property and loved ones.
---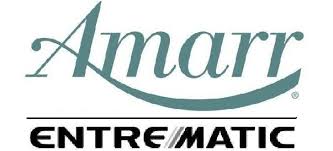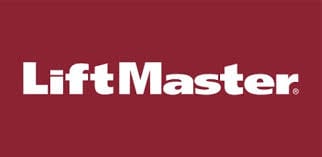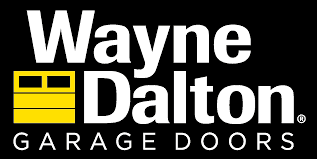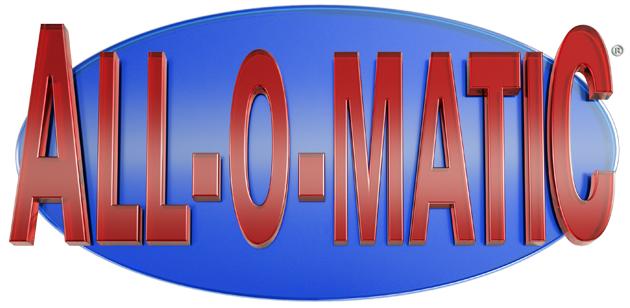 Call 818-919-0785, your complete satisfaction is our goal
---
Don't Wait - Schedule Your Garage Door Repair Now!
---
Comprehensive Garage Door Repair and Maintenance Solutions!
---
---