---
Los Angeles Garage Door Installation Service
---
You pick the style, we will take care of the rest

---
---
---
EM Garage Doors and Gate Service INC.
---
Call Us And We Will Help You Pick The Best Garage Door For Your Home
---
For your garage door installation needs, there's really only one company to approach. EM Garage Doors and Gate Services is a garage door installation company that's based in Los Angeles that is well received and well-loved by the community due to the high-quality service we provide. We have a team of certified technicians that can work with whatever type or model of garage door and get it installed in no time. 
We aim to provide top-notch service that you'll want to brag about. We believe in installing doors quickly, is the right way, so you can enjoy it hassle-free for years to come. We only use high-quality parts we trust to last long after install. Our fully insured technicians install interior and different types of doors that are tailored fit for your wants and needs. We work to the benefit of our customers, so we want to do what's best to help you with your garage door installation and provide you a competitive garage door replacement cost. Call us to schedule your free estimate cost today!
Why Choose Us To Install Your Garage Door?
How do you choose a good garage door installation company? One way is to do a little research and compare different options. You can also ask around in your community and see what people are saying about the company. Do they do the job well? How long have they been in business? What is their track record? Are they reliable?
This is just a small guide, but you can get some ideas about the good ones. The internet is a great place to do a little research. You can get references from people you know who have had their doors professionally installed by them. This will give you a feel for what a company should look like.
A good company that can provide you with top quality work is one that knows what they are doing. That is the first thing you need to look for. You should also know how long the company has been in business and how long they have been working in the industry. You need to be able to get honest reviews about the company, from people who have had experience with them.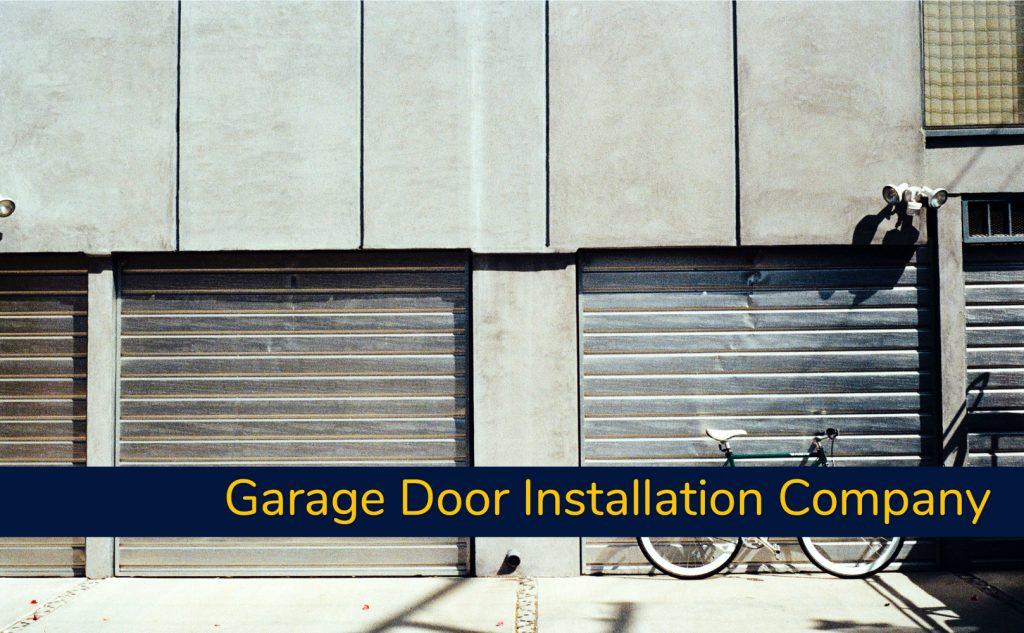 Your Garage Door Install Is One Call Away
Once you know this, you can compare some companies side by side. You can ask for references from them. When you can't find any, ask your neighbors. You should be able to find some good references to choose from.
This is a very important part of the process. You need to have a good idea of how they will install your door and how good their experience is. It is very important to compare the price of the company to the price of the parts that you will have to buy.
If you are not sure which companies do the job, talk to other people. There are several ways to do this. You can do it in person or over the phone. It all depends on how much time you have available. You need to have a good idea of how much you will be spending, and how satisfied you will be with the job.
It also depends on what size your garage door is. If it is big enough to be opened with the help of a power drill, then you might be better off buying a smaller door. However, if it is big enough to be opened by hand, then you might want to consider getting the larger door.
Do you want your doors to be as easy to install as possible? If so, get a door that has a simple design. Make sure that the door is made of a sturdy material and has a hinge that is easy to open and close.
This is a very important step. You should get an installation kit that will have everything you need to make sure that everything is working as smoothly as possible. This includes a drill and some type of screws. You should also have some instructions and some directions on how to install the door.
This is the most important part of the entire process. You need to have a detailed guide on how to put it all together. This includes the instructions and directions, instructions for putting in the hinges, and even a list of all the tools you will need.
This is the best way to ensure that the entire process will be smooth and simple. You want to make sure that the company is reliable and will do a good job on your door. You don't want to go into this project with a headache or with a lot of money on the line.
When working with us, you can rest easy, knowing that we only use the highest quality of materials. We make sure to personalize every garage door installation we do to tailor the needs and wants of our customers. We make it our mission to meet and even exceed your expectations.
---
Call 818-919-0785 anytime & 100% satisfaction guaranteed!
---
Call Us And We Will Get It Done
---
We will always do our best to provide you with friendly, accurate, and quick service from your first phone call to end of the project.
---
---